My husband and I have been talking about our patio area since we moved into our new house.  Lately, I've been casually looking at outdoor dining tables.  I would like a rustic trestle table with two benches on either side, and maybe a wicker chairs at each end.  I think benches would be great for kids and adults alike, and would allow more people to pile in around the table.
Here's what I've found so far…
Reclaimed Contempo Collection – Viva Terra
I like this one.  It's really close to what I'm looking for, but maybe just a tad too contemporary.
Cassara Dining Table- Frontgate
Beautiful but too orange, I think…
Kensington Dining Table- Frontgate
Again, too orange…
Mezza Luna Wicker Dining Chairs- Frontgate
I love the light color of this wicker.  So pretty!
Halifax Dining Table- Frontgate 
Again too modern…
I LOVE this one!!! Maybe a little out of my price range though… 😦
Campagna Dinging Table- Frontgate
This one is perfect, but it will be difficult to find benches to match.  Love the wicker chairs.
This one is very pretty too!
Abbott Zinc Dining Table Pottery Barn
Very rustic and cute!
Faraday Dining Table- Pottery Barn
This one is timeless and pretty.
Weatherby Extending Dining Table- Pottery Barn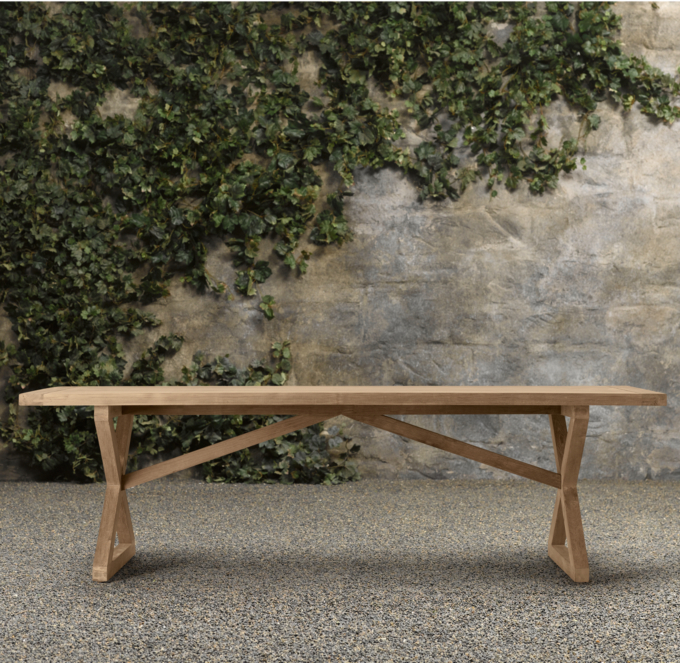 Perfect!  No benches…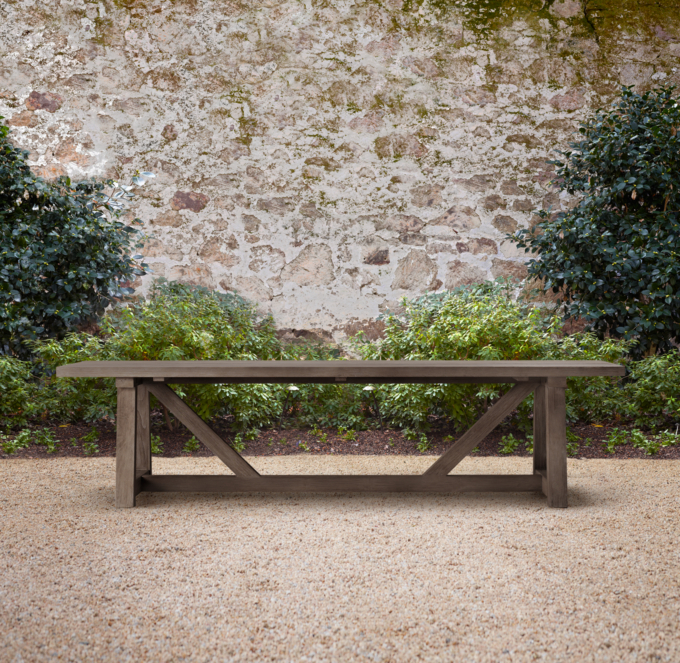 Perfect! Again no benches…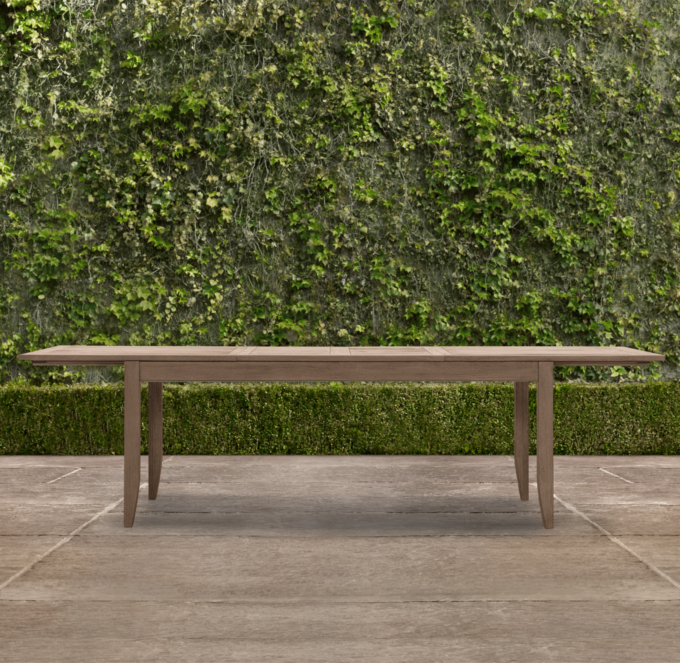 Leagrave Rectangular Dining Table- RH
Beautiful!
Having a difficult time finding the benches I want.  I guess I'll keep looking!